Howie, Sacks & Henry Expertise
At Howie, Sacks & Henry we only practise personal injury law.
Our dedication to handling serious personal injury cases with compassion, professionalism, and expertise has led to us consistently being voted by our peers as one of Canada's top personal injury law firms in Canadian Lawyer magazine's rankings of the top personal injury boutiques in Canada.
Our clients are a life and not just a file
Providing compassion and personal attention to every client has resulted in settlements for hundreds of clients , a host of satisfied clients, and referrals from other lawyers.
We will not settle for less
What sets us apart is that we are one of the few firms who have trial experience. When insurance companies learn we are on the case, they often re-evaluate their strategies because they know we are not afraid of the courtroom. This level of respect is a direct result of our expertise and the reputation we have earned over the years for always fighting as hard and as smart as we can on behalf of our clients.
Claims
Since the early 1990's, all automobile policies in Ontario have included statutory accident benefits coverage. Even with these rights, accident victims understandably often have the impression the accident benefits process is simple, but usually it's not.
By vigorously protecting your rights against insurance companies before the courts and the Financial Services Commission of Ontario (FSCO), we can help relieve the stress and confusion that comes with navigating the no-fault benefit insurance system, and ensure you receive full compensation.
We have handled many disability and critical illness insurance disputes. If your claim was denied, we can evaluate whether or not the insurance company's decision was appropriate. If it wasn't, we will ensure your condition is fully evaluated by a medical practitioner to present the best possible disability claim on your behalf.
At Howie, Sacks & Henry LLP we have personal injury lawyers that can meet with you throughout Ontario, including in Barrie, Belleville, Brampton, Brant, Brantford, Brockville, Cobourg, Dryden, Kingston, Kitchener-Waterloo, Leamington, London, Midland, Napanee, Niagara, North Bay, Oakville, Oshawa, Ottawa, Owen Sound, Pembroke, Peterborough, Sarnia, Sault Ste. Marie, St. Catharines, St. Thomas, Stratford, Sudbury, Thunder Bay, Timmins, Welland and Windsor.
Among the best in Canada
Since 2011, our peers have consistently voted for us as one of Canada's top personal injury firms in Canadian Lawyer magazine's annual rankings of the top personal injury boutiques in Canada.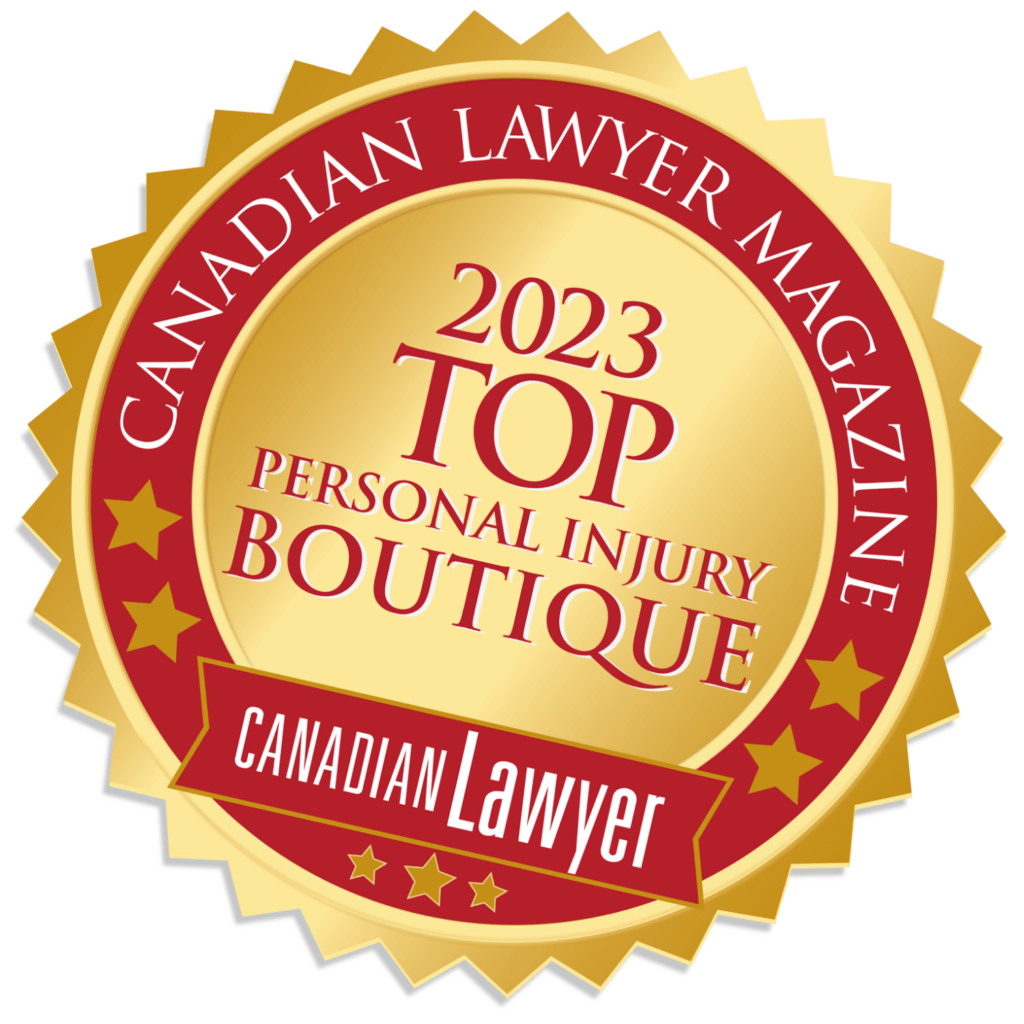 Tell us what happened

Our team of highly-trained lawyers are here to listen and help.