We recognize that you have a choice about which lawyer is going to assist you.

You and your loved ones deserve the very best representation to ensure you receive the support and compensation you need. While it is impossible to predict or guarantee the outcome of your case, at Howie, Sacks & Henry, we have established a Client Bill of Rights.
We promise to provide the following:
Lawyers who work exclusively on behalf of victims and their families, and do not do any work on behalf of insurance companies.
Lawyers who are personally recommended to our clients by our peers in the legal community, doctors and other health professionals, Judges and members of the insurance industry, because of our focus on our clients' particular needs and our determination to obtain the very best result in every case.
A firm with over 100 years of collective personal injury experience developed from representing thousands of accident victims before you.
A firm fully accessible by e-mail or phone, with a toll-free number for clients outside the GTA and satellite offices around Ontario for your convenience.
Lawyers, law clerks and staff who are passionate about their work and truly care about your needs.
Lawyers, law clerks and staff committed to the highest level of customer service, who will always return your calls and emails within a reasonable time, answer your questions and address all your concerns to the best of our abilities. 
An open, transparent and fair fee structure that will be explained to you in our opening meeting, and confirmed in writing to prevent any possible misunderstanding.
A full explanation of the details of any settlement offer in writing, including the fees you will be charged, before you have to make a decision about the offer.
Among the best in Canada
Since 2011, our peers have consistently voted for us as one of Canada's top personal injury firms in Canadian Lawyer magazine's annual rankings of the top personal injury boutiques in Canada.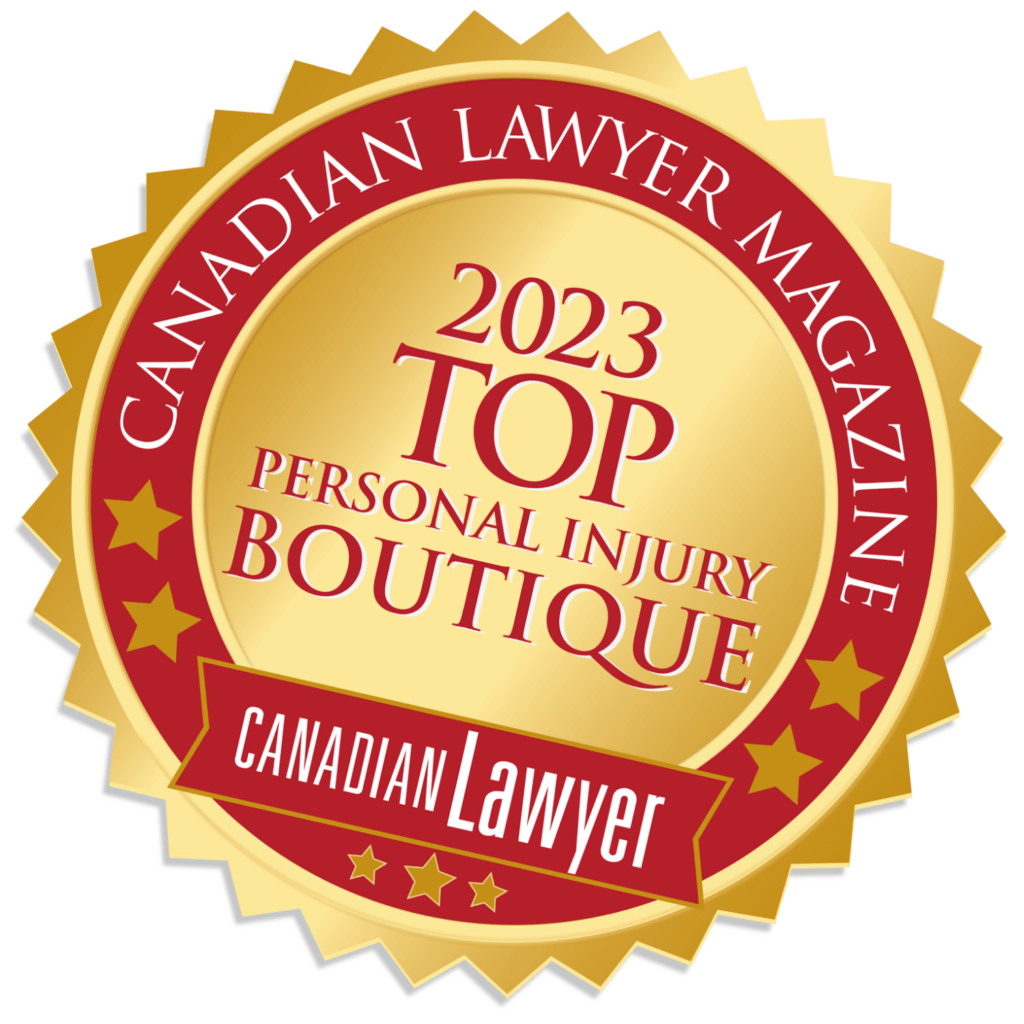 Tell us what happened

Our team of highly-trained lawyers are here to listen and help.