Personal Injury Law Results
At Howie, Sacks & Henry, people come first. We understand that serious and catastrophic accidents are life-changing. We have decades of experience helping thousands of individuals during some of the most difficult times of their lives.
The desire to help these most seriously injured victims is what drives our success as one of Canada's top personal injury law firms. We work extremely hard, never settling for anything less than what our clients deserve. If that means we have to go to trial to get that outcome, we are ready, willing and able to take on that challenge. We have the results to prove it.*
Our highly trained lawyers are among some of the most experienced and respected personal injury practitioners in Canada. Most of our partners are honoured to have been voted onto the Lexpert and Best Lawyers listings by their peers, and have been designated as Specialists in Civil Litigation by the Law Society of Ontario. Our lawyers are backed by a highly skilled and compassionate team of law clerks and administrators.
Our drive and in-depth knowledge of the law are the foundations of our success.
* Past results are not necessarily indicative of future results and that the amount recovered and other litigation outcomes will vary according to the facts in individual cases.
A settlement is more than just a number, it's the resources clients require to help them move on with their lives.
These are just a few comments our clients took the time to share with us.
Our award winning reunion video series brings our lawyers together with former clients to share their experiences.
Among the best in Canada
Since 2011, our peers have consistently voted for us as one of Canada's top personal injury firms in Canadian Lawyer magazine's annual rankings of the top personal injury boutiques in Canada.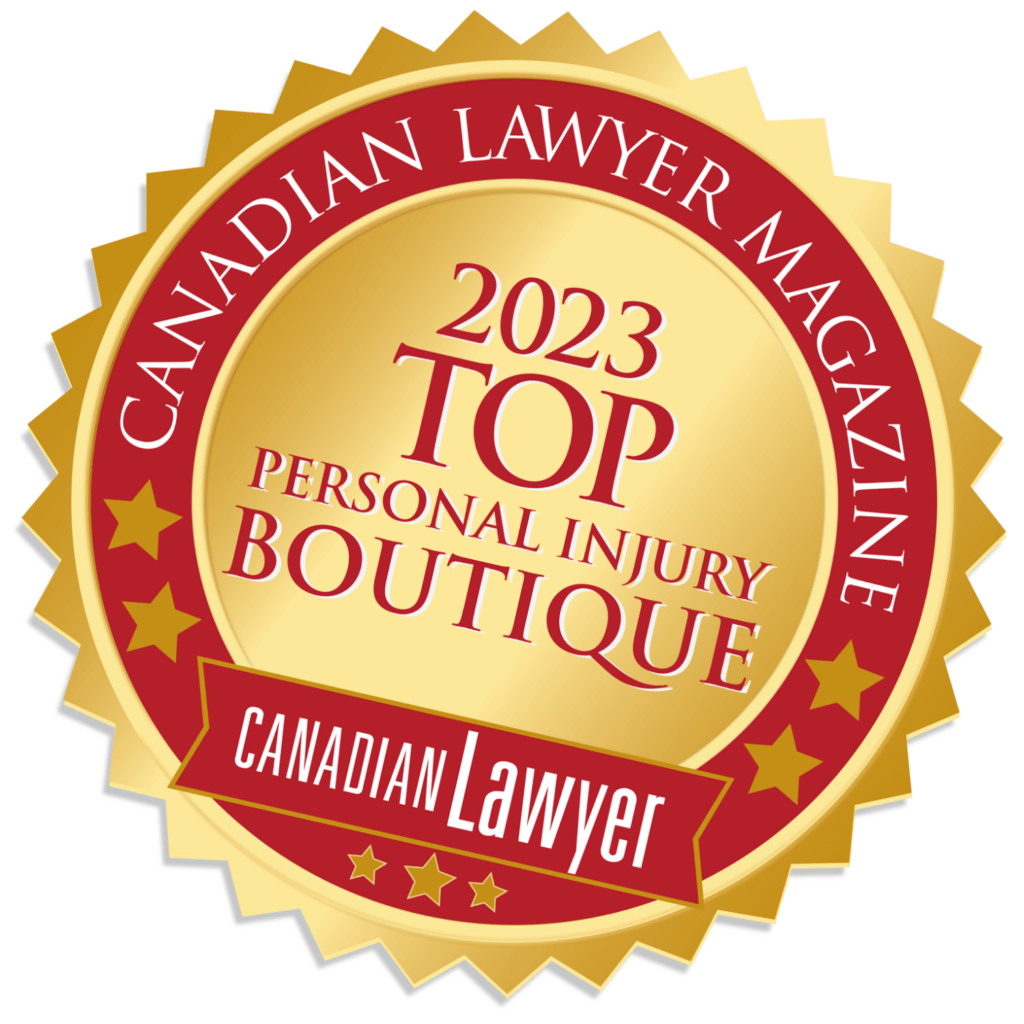 Tell us what happened

Our team of highly-trained lawyers are here to listen and help.