Why Choose Howie, Sacks & Henry
In 2000, Howie, Sacks & Henry LLP was founded on a shared vision of exceptional, compassionate lawyers supporting those who have experienced devastating injury or harm.
Our commitment has only deepened as our team has grown. Delivering personalized guidance, reassuring advice and a clear path forward based on our clients' needs is what motivates us to do the work we do each and every day.
A personal approach, rooted in your needs
Every strategy and care plan is tailored to you
Every client relationship begins with listening to your individual situation and needs. We learn what life means on your terms, and how we can work together to restore it. 

We develop a legal plan and strategy
based on your particular circumstances, needs and priorities.

We connect you to top-tier medical professionals and rehabilitation specialists
to help you make the best recovery possible.

We identify all available monetary supports
and put them in place quickly to provide the financial security you need.

We guide you through the often complicated insurance claim and litigation process
to obtain fair compensation for your losses. 

You can take comfort knowing that we will always keep you informed
We take a team-oriented and service-minded approach to handling our cases. We re proactive and keep our clients informed throughout the process, giving you reassurance at every step along the way. 
A history of leadership
Our proven trial record means insurance companies take our clients' cases seriously
Insurance companies and other defendants respect our ability and willingness to take a case all the way to court, if that's what it takes to obtain fair compensation for our clients. 

Renowned innovators in Class Action and Mass Tort lawsuits
At HSH,  we approach class action and mass tort lawsuits with innovation and compassion, achieving justice for deserving Canadians on some of the most socially-relevant issues of our time. 
Paul Miller, the Head of our Class Action & Mass Tort Group, was one of the first lawyers in Canada to adopt mass torts as an effective alternative to seek justice for groups of individuals who have been harmed by the same defendant. 
We have also launched numerous class actions on behalf of people who have suffered injury or death as a result of negligent manufacturing, testing or operation of medical devices, equipment, aircraft, and other systems.

Leaders in communities that provide support for personal injury victims
Our lawyers are deeply involved with associations and organizations that support our clients throughout their recovery and beyond.
HSH lawyers have held leadership roles in brain injury associations, spinal cord research organizations, and advisory committees dedicated to improving the laws and processes that impact personal injury victims.
We are proud to support the brain injury and rehabilitation communities, and we are active fundraisers for local charities and community events.
Awards & Recognition
Recognized by leading legal directories and national publications
At HSH, both our firm and our lawyers are consistently awarded and recognized for our work on behalf of clients.
We are honoured to be recommended as a leading personal injury law firm in Canada by our peers, our colleagues in the medical and rehabilitation communities, and by our clients and their families.
Our accolades include recognition in The Best Lawyers in CanadaTM, the Canadian Legal Lexpert Directory, Canadian Lawyer, and The Globe and Mail.
How we can help
Our lawyers can help you pursue compensation for:
Lost income
Diminished future earning capacity
Medical and rehabilitation expenses
Attendant care expenses
Home modifications
Among the best in Canada
Since 2011, our peers have consistently voted for us as one of Canada's top personal injury firms in Canadian Lawyer magazine's annual rankings of the top personal injury boutiques in Canada.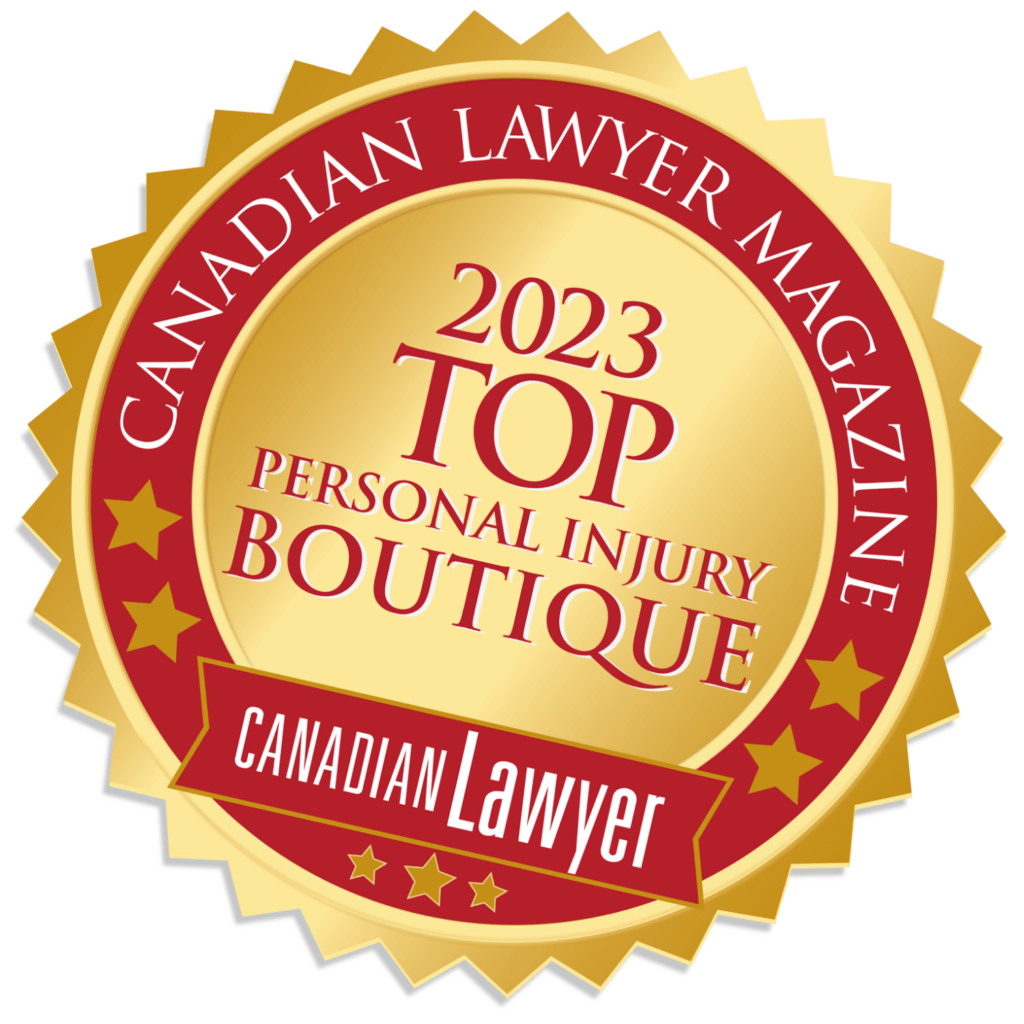 Tell us what happened

Our team of highly-trained lawyers are here to listen and help.